AddItIn is a new addin for SOLIDWORKS that enables you to fully embed your SOLIDWORKS macros in the SOLIDWORKS interface. As an administrator you can easily deploy and manage your macros as a professional addin, without the need to recompile and deploy your addin on every change. Furthermore you don`t need to have advanced programming skills or professional programming software to create your addin.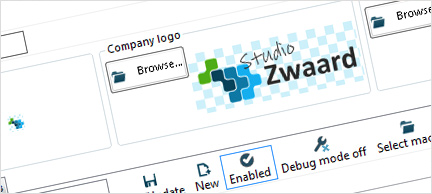 Available functionality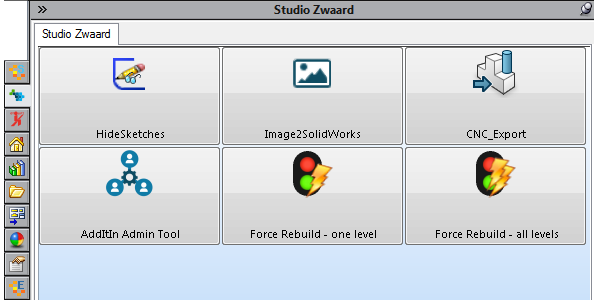 Embed your macros in a toolbar, menu and the AddItIn taskpane

Create your own Taskpane tab and embed a UserControl

Run macros in the background on certain events. E.g. to reset mandatory setting or to export data.

Create your own RMB (Right Mouse Button) context menu`s

Create custom file extensions in the open/save dialogue

Manage the availability of macros to users

Track how many times a macro has been used
30 day trial license
Sign up and get your free 30 day trial license by making a free purchase in our appshop

Get free trial license
Purchase AddItIn
AddItIn helps you to create a professional SOLIDWORKS addin and allows you to easily add, manage, deploy and update your macros within SOLIDWORKS.
Get AddItIn